Leadership Team

General Manager
Paul Oliver was appointed as General Manager of North West Shelf Shipping Services Company (NWSSSC) in November 2017. 
Paul is seconded from BP Shipping.  Prior to joining NWSSSC, he was General Manager of China LNG Shipping (International) Co., Ltd. ("CLSICO") in which role he was responsible for managing the first 6 LNG ships to be built in China.  He has held numerous positions in BP Shipping and BP Finance in the UK, Hong Kong and, on a previous secondment to NWSSSC, in Melbourne and Perth.  
Paul holds bachelor and master degrees in naval architecture and is a Sloan Fellow of London Business School. 
---

Finance and Administration Manager
Kym-mi joined NWSSSC in November 2020 as the Finance and Administration Manager.  
Kym-mi leads a team responsible for the financial and management reporting, internal controls, business plan coordination and office facilities management (including Information Technology) for North West Shelf Shipping and the other NWS Service Entities, including the Japan representative office.
Kym-mi is seconded from Shell which she joined in 2007. Kym-mi has held various finance position across Shell's asset portfolio during that time including her role as Finance Manager for Shell's interest in the NWS Project.  Prior to joining Shell, Kym-mi worked in a public accounting practice in Perth.
Kym-mi is a qualified Chartered Accountant with a Bachelor's Degree in Accounting & Finance from the University of Western Australia.
---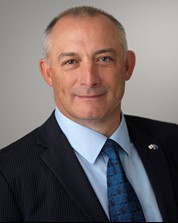 Fleet Manager
Tony Spence joined NWSSSC as the Fleet Manager in January 2020 on secondment from BP Shipping. Tony's team is responsible for  assuring the operation integrity of all vessels used in the transportation of LNG from the Karratha Gas Plant.
Tony joined BP Shipping in 1985 as an Engineer Cadet and came ashore in 1997 as a Design Engineer within their Technical Team. Following a period in Fleet Operations as a Vessel Superintendent he was seconded to NWSSSC as Technical Superintendent from 2006 to 2009. He returned to BP Shipping as a Technical Authority, before moving to Marine Offshore Support Manager in 2012, including project managing four new build platform Support Vessels for BP's Upstream business. Most recently Tony was seconded to the Angola LNG joint venture as their Shipping Manager.
Tony is a qualified Chartered Marine Engineer, a Fellow of the Institute of Marine Engineering, Science and Technology and has over 30 years' professional experience in the oil and gas industry.
---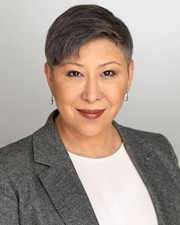 Commercial Manager
Svetlana joined NWSSSC in July 2018 as the Commercial Manager.  
Svetlana is responsible for the commercial activity of the NWS vessels' operation and for commercial projects.
Svetlana is seconded from Shell. Svetlana has held various commercial position across LNG projects in Russia, Qatar and Australian East Coast. Prior to joining Shell, Svetlana managed a marine offshore company in Russia.
Svetlana holds a Bachelor's Degree in Engineering from Far East Marine University in Russia and graduated from the EMBA Shipping, Offshore & Finance programme of the BI School of Management (Norway) and Nanyang Technological University (Singapore).